Alaska Expedition 2006.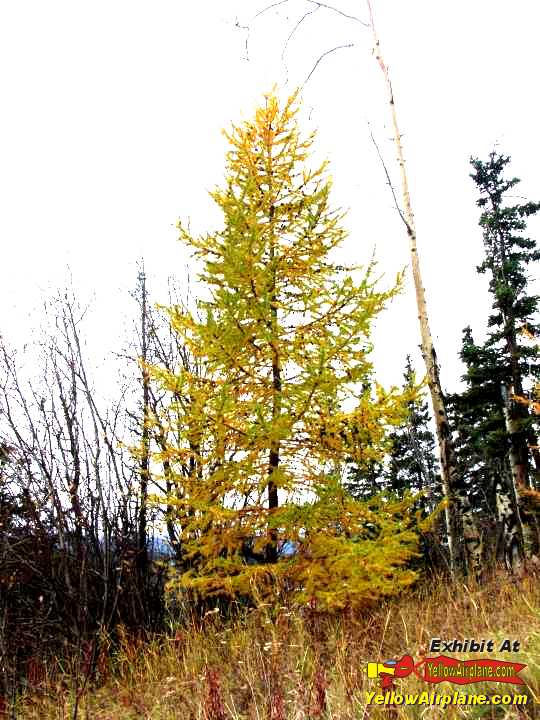 Photo by C. Jeff Dyrek
Fall Colors prevail in late September in Central Alaska. This is a very yellow Tamarac Tree found on State Rt. 1 in Alaska. The fall colors are fantastic and this tamarack tree was, in my eyes, supposed to be an evergreen tree. It shouldn't be yellow, but it should be deep green. Every time that I think I know something, it turns out that there are a million other things that I need to learn. There are many uses for the tamarack tree as seen on the previous page.
Go to the previous page to find uses for the Tamarack Tree
as medicine, food, an energy drink and use in construction.
Yellow Airplane Home Base
Pitts Aerobatic Aircraft Construction Exhibits
South Pole Expedition Exhibits
Take a Ski Trip to the North Pole
How about a little Skydiving on the North Pole
Take your balloon for a ride over the North Pole and watch the world spin below you