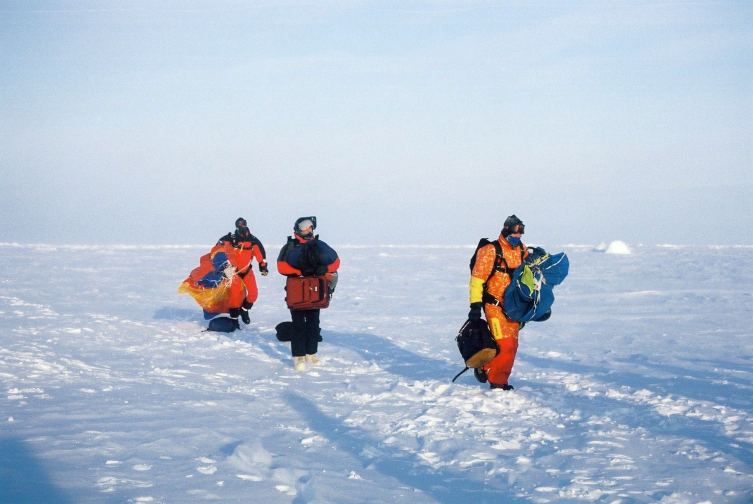 Photo By Peter Baker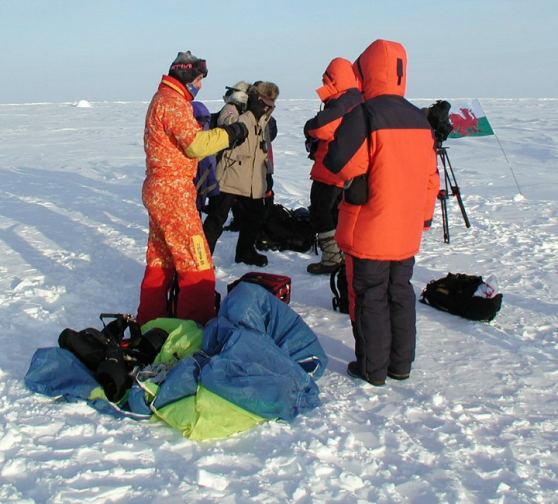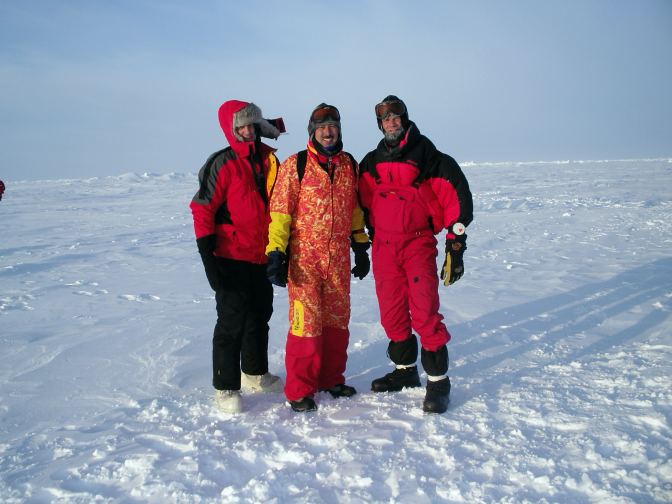 Photos by Burk Reiman
These skydivers achieve the success of landing at the ultimate drop zone. If you think of it, there is no other drop zone like this one on the planet Earth. Anthony, Brian and Burk are three of the very few skydivers in the world who have the North Pole Drop Zone listed in their log book. I am just guessing, but I would bet that at the time of this photo there have been less than fifty people that have ever jumped at the North Pole. What is their next destination? Maybe, the South Pole, that would be the next logical choice.
To Come and Skydive with us on next Aprils North Pole Adventure, Click Here.

Go back to the North Pole Adventure Main Exhibit Index
Willow Run Airport and the Mighty Eighth Air Force

Zero Gravity, Ride in the Vomit Comet Airplane.