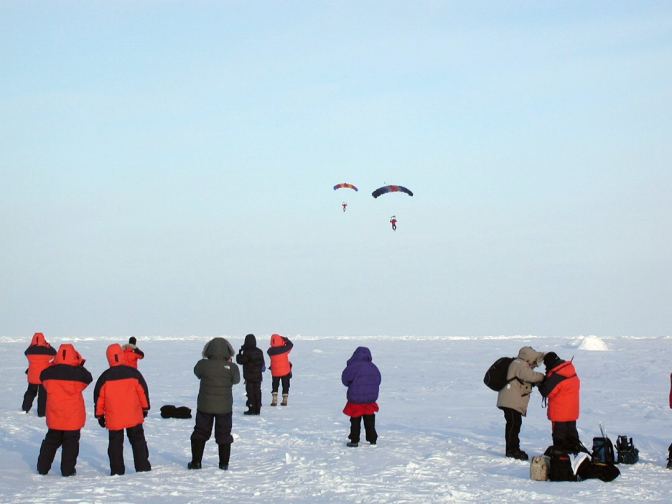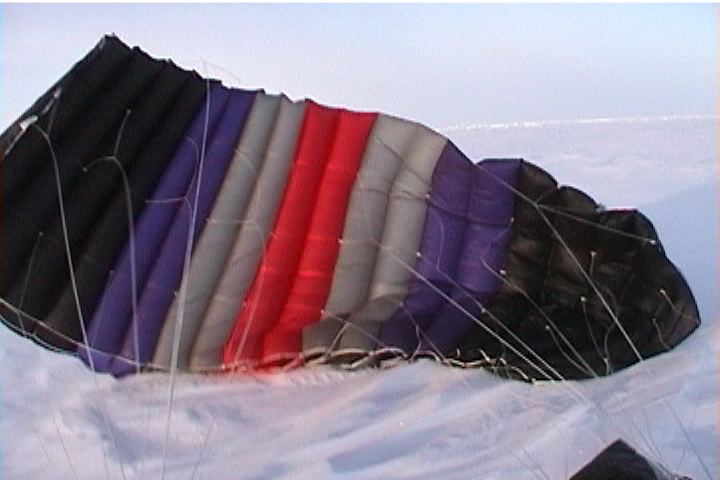 Pictures by Burk Reiman
Picture of two skydivers coming in for a landing on the Geographical North Pole. Everyone has their attention toward the color parachutes landing close to them. Obviously one of the skydivers landed real close to the photographer because his parachute is still partially inflated and the parachute is the only thing in his lens. You can really tell the forward speed capability of these parachutes by looking at the top picture and noticing how far they are away and how close they are to the ground, then realizing that in the next few seconds the parachute is right next to the photographer. On the other hand, this picture may have been taken by Burk himself just after he touched down on the ice, I really don't know.
To Come and Skydive with us on next Aprils North Pole Adventure, Click Here.

Go back to the North Pole Adventure Main Exhibit Index
Willow Run Airport and the Mighty Eighth Air Force