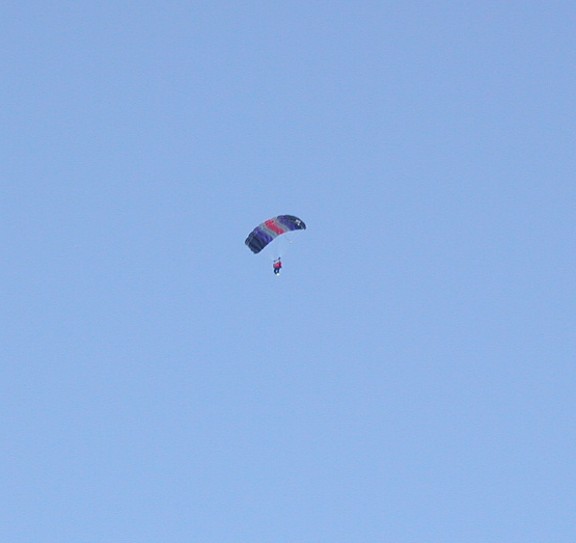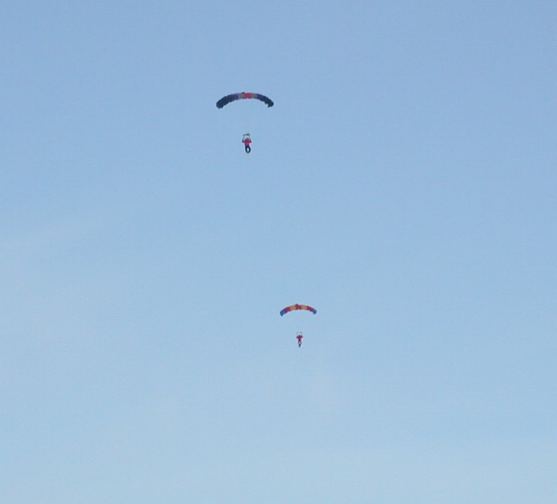 Photos by Burk Reiman
Two skydivers have their parachutes open over the Geographical North Pole. I'm not sure which two skydivers are in this picture but there were three skydivers on this expedition. These parachutes have a forward speed somewhere between 25 and 35 miles per hour giving these skydivers a lot of control of their flight and their landing point.
To Come and Skydive with us on next Aprils North Pole Adventure, Click Here.

Go back to the North Pole Adventure Main Exhibit Index
Willow Run Airport and the Mighty Eighth Air Force