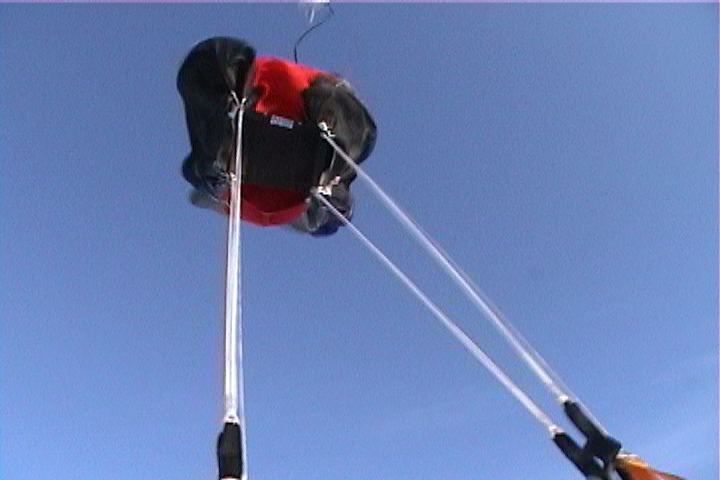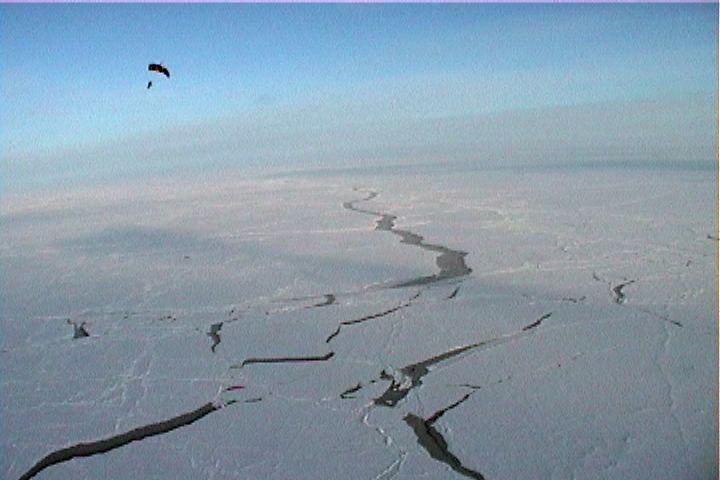 Photos by Burk Reiman
The canopy opens and the free fall is over. Now it's time to find a good landing spot near the helicopters. As I said in the previous page the winds are variable and they are sometimes greater than the maximum forward speed of the chute. During the free fall just about all the skydiver can do is free fall. But now that canopy is open he can maneuver to the closest point of the intended landing point depending on the wind speed and direction.
I love looking at the bottom picture on this page. You can see that there is only you and a seven hundred miles to civilization. Camp Borneo, the North Pole base camp, is about sixty miles away. Your helicopter is directly below you, but that is it. Camp Borneo and the helicopter and then seven hundred miles of nothing but ice, cracks and polar bears. Just think of it. Even the Pacific Ocean is more crowded than this place.
To Come and Skydive with us on next Aprils North Pole Adventure, Click Here.

Go back to the North Pole Adventure Main Exhibit Index
Willow Run Airport and the Mighty Eighth Air Force

Dive with the Sharks Adventure

Take a ride into Space, for Real.