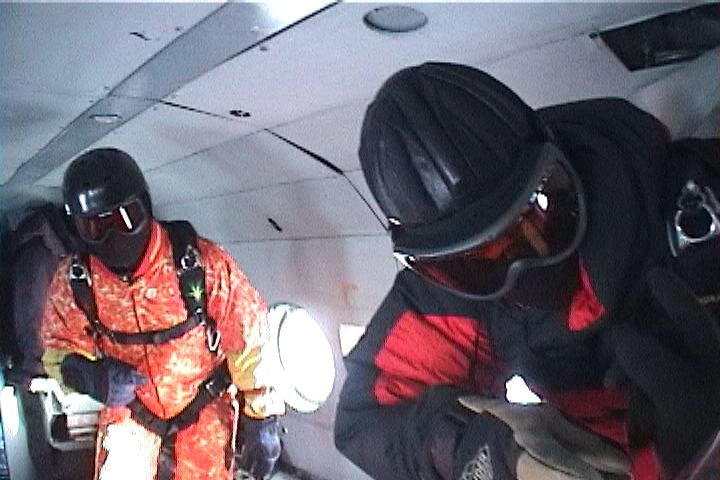 Photo by Burk Reiman
Skydivers prepare to leave the helicopter over the Ultimate Drop Zone, the North Pole. This is also the ultimate logbook entry. Just think of it, there have been more people to summit Mt. Everest than have visited the North Pole and if you are a skydiver you will be in the most elite group on the planet Earth.
Look at the clothing that these skydivers are wearing. They are all wearing several pairs of long underwear and then their jump suits. As one of the skydivers has mentioned to me, "The helicopter was so hot that we were all heat saturated, it was a pleasure to jump into the cold North Pole air." This explains how the comfort was. After they landed they were still toasty warm all the way up to donning their EXP Extreme Protection Gear that our company supplies to all adventurers.
To Come and Jump with us on next Aprils North Pole Adventure, Click Here.

Go back to the North Pole Adventure Main Exhibit Index
Willow Run Airport and the Mighty Eighth Air Force

Fly in a Jet Fighter

Driving Adventures, Drive a real Tank