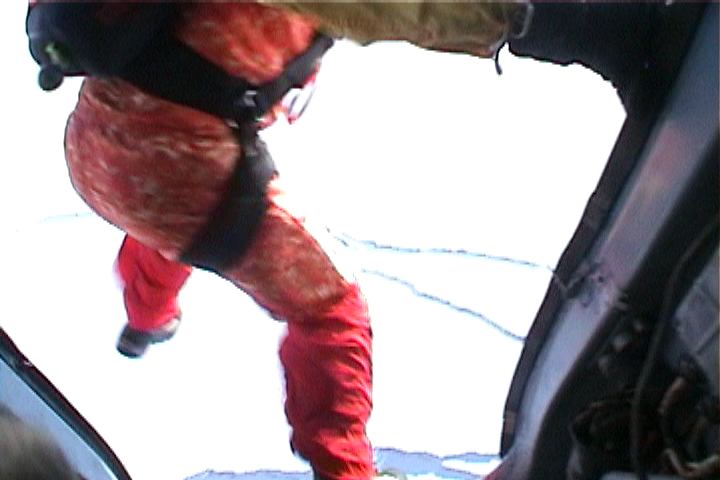 Photo by Burk Reiman
What are you waiting for, the first step is only 5000 feet. Anthony Peralta, the skydiver, steps out of the helicopter over the North Pole on April 11th, 2005. The temperature inside the helicopter is about 100 degrees Fahrenheit and in just one step the temperature plummets to a brisk -50 degrees. it's not so bad, he's got a lot of adrenalin flowing and he was heat saturated inside the helicopter.
To Come and Skydive with us on next Aprils North Pole Adventure, Click Here.

Go back to the North Pole Adventure Main Exhibit Index
Willow Run Airport and the Mighty Eighth Air Force

Submarine Adventures