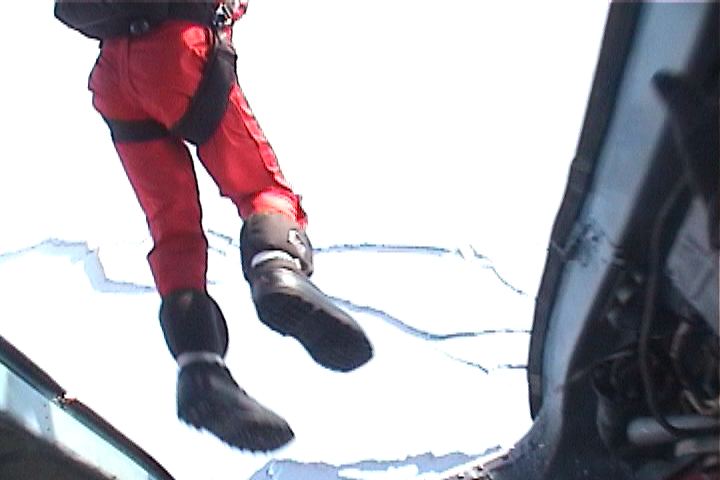 Photo by Burk Reiman
The skydivers are jumping over the North Pole one by one. These are frontier skydivers jumping over the final frontier for skydivers. Look at the huge cracks in the ice below. These are called "Leads" for the experienced North Pole explorer. When these skydivers complete their 5000 foot jump, they are landing on about six feet of ice over 12000 feet of water. The view is fantastic and the excitement is even greater than that. The boots are Sorel boots and they keep the skydivers feet toasty warm at any temperature.
To Come and Skydive with us on next Aprils North Pole Adventure, Click Here.

Go back to the North Pole Adventure Main Exhibit Index
Willow Run Airport and the Mighty Eighth Air Force

Submarine Adventures