The day had come – load it on a trailer and move it to the airport. Call your buddies again! Once at the airport reassemble it and get ready for the inspection.

---
Notice the ball hanging from the ceiling. I've seen this in a number of aircraft homebuilders garages. I was always assuming that it was to calibrate a true level for their aircraft construction. When I asked Chuck what it was there for this was his answer.
The tennis ball on the string has nothing to do with the airplane – it started out as a reference for my wife, so when she pulls the car in the garage - when the windshield touches the ball – stop – you're in far enough.
Since then I've refined it, now I have it rigged so it goes up and down with the door. I have several buddies that have copied it and installed it in their garage.
| | |
| --- | --- |
| | |
| When the car pulls in the garage, you pull up until the ball hits the window. | When the garage door is closed, the ball retracts to the ceiling. |
Well, now I know the answer and it's a pretty good setup, but it does nothing with the airplane.
When I asked Chuck what kind of business he does, here was his reply.
What I do for a living – I have a small machine shop, we do custom machine work for the automotive industry and semi trailer builders. Our main item we manufacture is a feeder that sorts screw/bolts then blows the screw/bolt to a driver (sometimes this is hand held sometimes it is to a robot) that drives the screw/bolt.
The company is TC Repair, Inc.
Do not have a website
As far as making parts for the Pitts – we can make just about anything someone needs. We have also done a lot of custom parts for airplanes. We just sent some canopy rails for a Pitts to France. We don't stock any parts we basically make whatever someone wants. The one problem we run into all the time is everyone thinks "All you have to do is" – "That shouldn't cost much should it"
We tell everyone our current rate is 30.00 per hour plus material.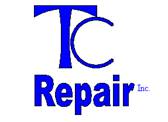 Fixtures
Tooling
Part Feeding
Customized Tooling
New, Modification & Repair
Design and Build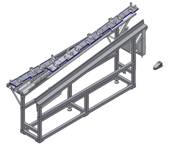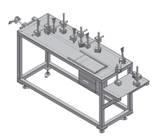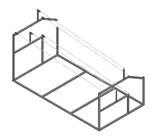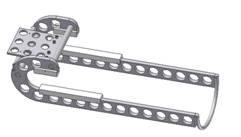 For more information contact:
TC Repair, Inc.
Chuck Roberts
(812) 480-1228 tcrepair@insightbb.com