Alaska Expedition 2006.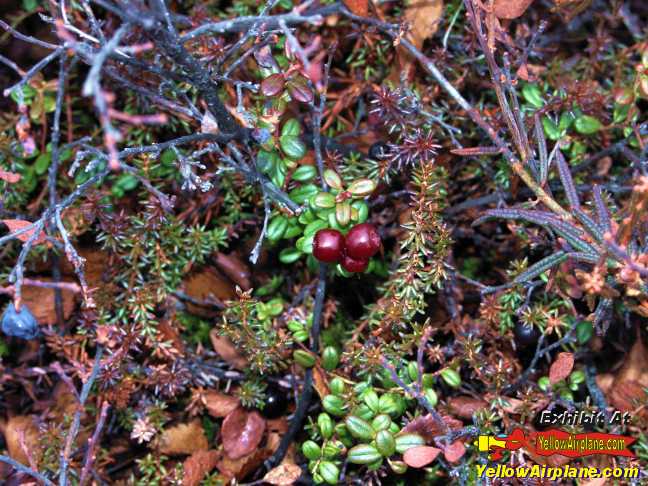 Photo by C. Jeff Dyrek
Part of any trip is to look at the plants growing in the area. The older I get I keep amazing myself as to how little I have looked at the native plants. Taking a hike or going on a full blown expedition usually ends up in thinking about getting to where ever your going. On this expedition, I was worried about nothing except having a good time. Looking at the native berries is always interesting. If I knew anything about plants, I would have listed the types here. If you have any information on these plants, please let me know at the bottom of the page. I have searched the internet and found that I know even less than I thought in this area and was unable to find the plants that I was looking for.
Yellow Airplane Home Base
Pitts Aerobatic Aircraft Construction Exhibits
South Pole Expedition Exhibits
Take a Ski Trip to the North Pole
How about a little Skydiving on the North Pole
Take your balloon for a ride over the North Pole and watch the world spin below you