Alaska Expedition 2006.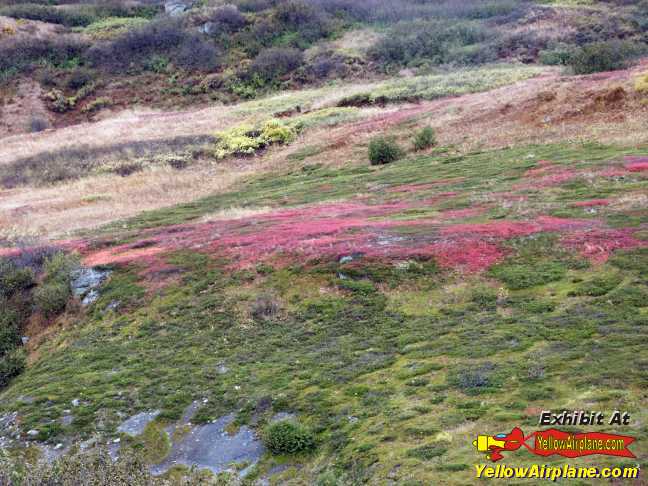 Photo by C. Jeff Dyrek
These beautiful green and red surface plants in Alaska made the mountain views absolutely fantastic. The drive from Glennallen to Valdez is highly recommended. Someplace I have close-up pictures of these plants and they turned out to be a short shrub about three feet high. Some of the green and red surface plants, that I viewed from more of a distance, appeared to be mosses, but I'm not sure. The mosses in Alaska came in a wide variety, however, I think that they were really the same surface moss type with a different stage in it's development and a variance of development due to the macro ecological differences. Some of the mosses were several feet thick on the highway west of Glennallen.
Click Here for
Plants in Alaska Thumbnail Page
Please Note: The background picture on this page was taken of the ice pack north of Norway, on the North Pole Expedition of 2003
Alaska Discount Travel Deals Discount Insurance Rates
Cheap Travel Best Auto Insurance Travel Insurance Alaska Travel
South Pole Expedition Exhibits