Alaska Expedition 2006.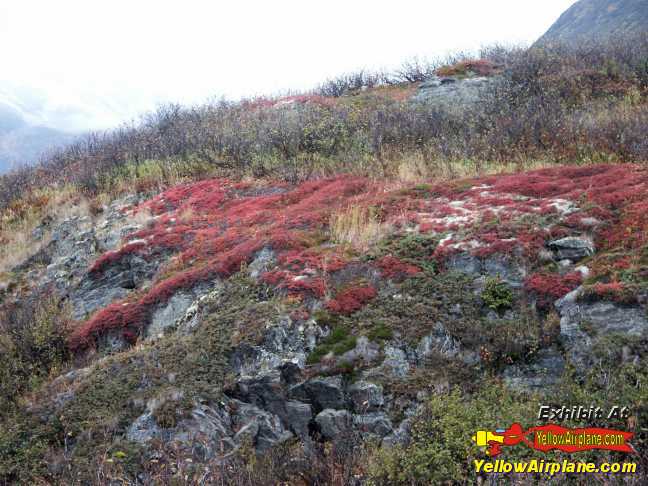 Photo by C. Jeff Dyrek
Worthington Glacier in Alaska was in a valley surrounded by all of these absolutely beautiful green and red plants. There was a very nicely built parking lot and visitors center and some well marked trails to the glacier. At the bottom of the glacier was a glacial lake filled with this grey muddy looking water with a metallic look to it. Again, all around the valley were these real nice green and red plants. The Worthington Glacier is a must see and is located almost half way from Glennallen to Valdez on Alaska Route 4.
Click Here for
Plants in Alaska Thumbnail Page
Please Note: The background picture on this page was taken of the ice pack north of Norway, on the North Pole Expedition of 2003
Alaska Discount Travel Deals Discount Insurance Rates
Cheap Travel Best Auto Insurance Travel Insurance Alaska Travel
South Pole Expedition Exhibits