YellowAirplane.com

The Gee Bee Airplane Company Gee Bee R2 Number 7 Super Sportster Racer.

Tour Page 7

From the Book
Farmers Take Flight.
The Story of the Gee Bee Airplanes by J. I. Granville,
Ed Granville is working on the revised 1933 Gee Bee Super Sportster. The "Gee Bee R2" (#7) has new wings and a new tail, and a larger engine (Pratt & Whitney 4819 Wasp).
The 1933 revised Gee Bee Super Sportster "R1" (#11) also has a new tail and a larger engine (Pratt & Whitney 1853 Hornet).
Please continue reading on the next page.
This is a photo from the Book
Farmers Take Flight
R2 Super Sportster
3 View Drawings
Click Picture for Larger View
Scanned by C. Jeff Dyrek
Three view layout of the Gee Bee R2 Super Sportster Racing Airplane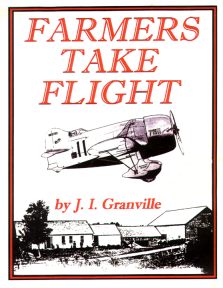 Farmers Take Flight by June Granville
Click Here for Gee Bee Airplane Models

Click Here for Other Gee Bee Airplane Books

Gee Bee Z Racer
Balsa Wood Kit


This balsa kit includes more than 100 laser-cut, hand-selected balsa parts; vacuum-molded parts; light weight colored tissue; color peel-and-stick decals; full size plans with step-by-step instructions; and much more. 24" wingspan when assembled; for display or rubber-powered flight.


Gee Bee Z Racer
Pre Built Mahogany 1/20 Model


Made of Philippine mahogany, this 1/20 scale model measures 9" in length with a wingspan of 14". Hand painted and detailed, this model comes ready to display on the included mahogany base.


Gee Bee Logo Hat


This white, 100% cotton hat features an embroidered Gee Bee script logo, just as it was displayed on the famed Granville Brothers' racers. Includes an adjustable strap with buckle for perfect sizing.


Gee Bee Racer

Book Description

Click Here's the inside story of the creation of the Gee Bee R-2 replica, written and photographed by the men who designed and built it. This star of air shows is followed from re-creating the original plans through all stages of construction; on its first test flights; and wowing the crowds at Oshkosh and other air shows. Packed with original color photography.


The Gee Bee Racers

Book Description

Revised and updated to cover the entire line of Granville Brothers projects, including all models of their sport and racing planes. Offers a discussion of the aerodynamic knowledge of the 1930s, versus the Gee Bee replica flown in 1994 in aerobatic demonstrations.

Granville Brothers
Gee Bee R1 Racer

Product Description
This replica of the Granville GEE-BEE R1 aircraft is made from mahogany and very detailed. It is great for collectors or anyone fascinated by aviation. A museum quality model. This fantastic replicas is made from woods, resins, plastics and metals. This aircraft comes with a wood display stand that states the aircraft type and scale. 1/20 Scale 10.50 inches long 15 inch wingspan.
Pratt & Whitney "Wasp" 1/8 Kit
Plastic Model Kit
This was a record setting power plant for many Golden Age racers and military aircraft. Plastic kit is molded in two colors and consists of more than 200 parts. Includes nine cylinders, crankcase, two magnetos, carburetor, fuel pump, starter, propeller hub, display mount and much more. Assembly required.

Photos from many members on the North Pole Expedition 2005. This exhibit includes snowmobiling, skiing, skydiving, dog sleds, coal mine tours and more.

Exhibit Added 7 July 2005
Why is it important to look at airplanes? Airplanes, especially planes like the P-47 thunderbolt show the rapid growth of technology in the world and in the United States that provided us with the great freedom that we enjoy today. With this freedom comes responsibility. The responsibility to learn all we can not only about airplanes or history, but about technology. Technology is the most important product of the United States has today. To keep our country on top of the worlds technology requires us to have the most trained workforce anywhere. Aviation is important because aviation and aerospace both exhibit the limits of our technology. If our students learn about aviation they will be able to understand any field of work. We must ensure that aviation, airplanes, aircraft and aerospace are words on all of our children's lips.
Airplanes create dreams. Dreams of leaving the restriction of a two dimensional world. Dreams of having freedom to travel anywhere, in any direction at any time and any distance. Aircraft give us the big advantage to do all of these things in only a short while. When we dream of airplanes, we lift our heads to the sky. We feel the pride of having limitless capabilities. We don't pick up airplanes, airplanes lift us up and our minds are launched into new horizons. We need airplanes and we need to keep airplanes in all of our minds. Aviation gives our people an upward mobility that no other branch of technology can ever do. As long as we feed our dreams, we have someplace to go.

C. Jeff Dyrek
Ref: 4-20-01
Click Here for a list of WW2 Fighter Groups
Click Here to go to the YellowAirplane Online Museum
Look at these exhibits and tell me what these men really fought for.
The 34th fighter Squadron WW2 Exhibit USS Kitty Hawk Aircraft Carrier Exhibit.
Read the Webmasters Story, Why God Sent Me to the North Pole

Click her to see how I have to live and what it looks like to be a disabled Vet.
/WebSite/Book_Reviews/Gee_Bee_Airplanes/Gee_Bee_Airplanes_Page_7.html|7507"