Airplane Calendars * Airplane Art
* Railroad Calendars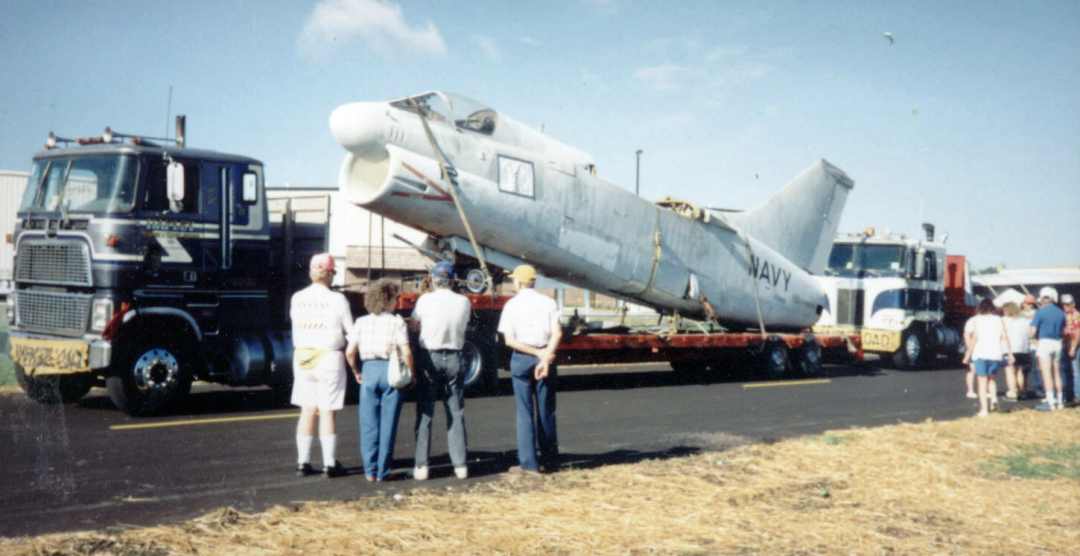 A-7 Corsair II sitting on the trailer. I sure looks small here.
A-7 Corsair II books * A-7 Corsair II movies * A-7 Corsair II models
The A-7 fuselage sits on a 40 ft. flat bet trailer ready for the reassembly process. This must have been a great site to see driving down the highway. The convoy consisted of two trucks and several chase vehicles. One truck carried the fuselage and the other truck carried the wings. I bet these guys felt so good that they may have needed another truck to carry their egos.
Books Index Page
Movie Index Page

Prairie Aviation Museum Bloomington, IL.

Take a ride in a real Russian military MiG 29 jet fighter
A-7 Corsair II Model Airplanes Here.
YellowAirplane Virtual Online Museum