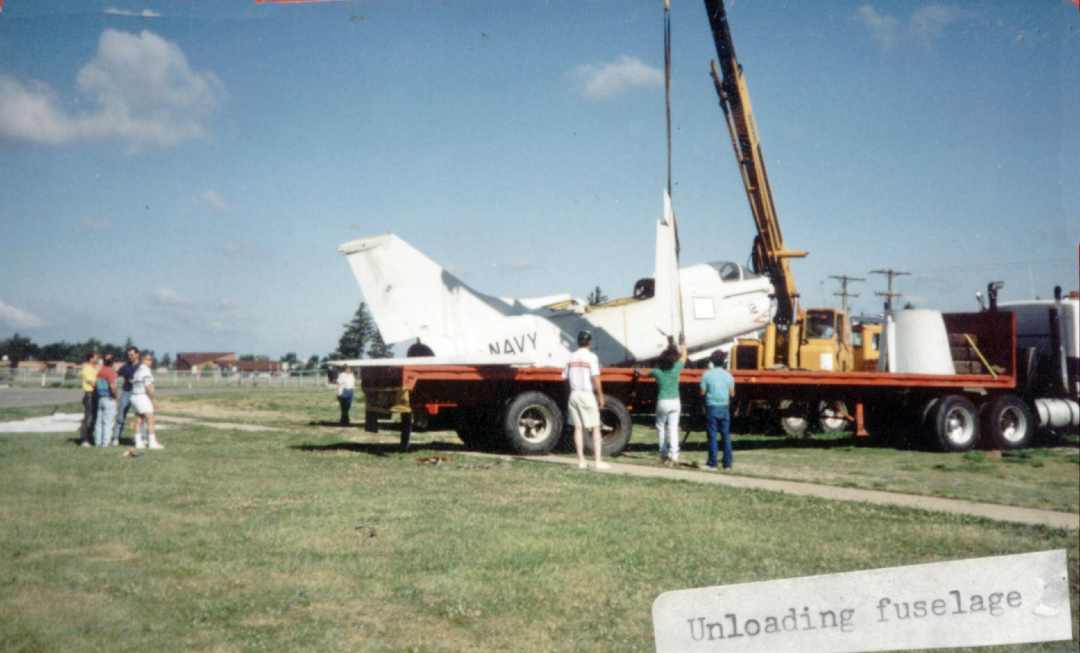 The A-7 Corsair II Aircraft arrives in Bloomington Illinois
A-7 Corsair II books * A-7 Corsair II movies * A-7 Corsair II models
It's interesting to see the process of preparing an aircraft for the museum. It takes a lot of work, money and time. For example, this team took three months of stripping, sanding and painting before the airplane was ready for display. It took Chuck one week to sand, buff and polish the canopy just to get it back to a usable condition.
Books Index Page
Movie Index Page

Prairie Aviation Museum Bloomington, IL.

Take a ride in a real Russian military MiG 29 jet fighter
A-7 Corsair II Model Airplanes Here.
YellowAirplane Virtual Online Museum