Alaska Expedition 2006.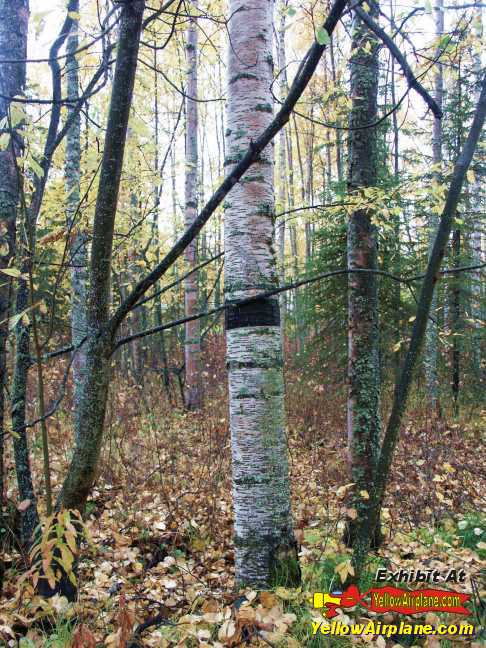 Photo by C. Jeff Dyrek
I was looking at the birch trees near Mirror Lake, just north of Anchorage Alaska, and noticed the black bands on the trees. This is something that I have never seen before. So I walked up and took a closer look at the tree and realized that someone took a strip of bark off of the tree and this is how it healed up. I was surprised that the birch tree wasn't killed by cutting the bark all the way around.
Click Here for North Pole Global Warming
Alaska Discount Travel Deals Discount Insurance Rates
Cheap Travel Best Auto Insurance Travel Insurance Alaska Travel
Yellow Airplane Home Base
Pitts Aerobatic Aircraft Construction Exhibits
South Pole Expedition Exhibits
Take a Ski Trip to the North Pole
How about a little Skydiving on the North Pole
Take your balloon for a ride over the North Pole and watch the world spin below you