YellowAirplane Home
Base
Aviation Art
Survival Equipment - Survival Supplies

Take a ride in a real MiG-29
Survival Equipment - Survival Supplies Railroad Calendars
The last updates on the museum listings were added 18 Jan 2011
Due to legal changes in Illinois, I will not be updating this list until further notice.
These museums change their information and locations very often.
Please try to contact the museum before you try to visit it, it may not be there anymore.
34th Fighter Squadron Exhibit

Take a tour of an operational WW2 fighter squadron stationed on the Western Pacific Island of Ie Shima. This is a historical event showing the complete fighter operation from the Mess Hall to the P-47 in flight. You can also see the Japanese Surrender Delegation visit the Island.
Air Classics Museum of Aviation
43W624 US Route 30
Sugar Grove, IL 60554
630 446-0888
Info thanks to Pat Carry
About 9 Aircraft
Air National Guard Base
183rd Fighter Squadron
Springfield Airport
Mac Arthur Blvd.
Springfield, Illinois
Outside Aircraft Display
F-4, F-86, F-84
all in beautiful shape
About 3 Aircraft
Air National Guard Base
182nd Air Lift Wing
North West Side of the Peoria Airport
Outside Display
all in beautiful shape
About 3 Aircraft
Octave Chanute Aerospace Museum
1011 Pacesetter Drive
Rantoul, Illinois 61866-3672
call us at (217) 893-1613
Chanute Airfare Base is Located near Rantoul Illinois

About 40 Aircraft
Dupage County Airport
Located in St. Charles Illinois
Webmasters Note: The airplanes are very nicely kept, and they have some of the most beautifully built model airplanes I've ever seen. It turns out, after I asked around awhile, that these models were built by the night watchman.
About 8 Aircraft
Frasca Air Museum
1402 E Illini Airport Rd
Urbana, IL. 61801
217-328-6088
About ? Aircraft
Illinois State Military Museum
Location:
Camp Lincoln
1301 North Mac Arthur Boulevard
Barracks Building #41
Springfield, Illinois, 62702-2399

Visiting Hours:
Monday - Friday 1:00 p.m. to 4:30 p.m.
Saturday 10:00 a.m. to 2:00 p.m.

Admission / Suggested Donation:
Adult 18 Years and older 2.00
Youth 17 years & younger 1.00

Your generosity directly contributes to the operation of this museum and will ensure Public Access, Preservation, and Programming in this facility. For further information contact: Mark Whitlock at (217) 761-3910 or fax (217) 761-3712.

Heritage Flight Museum
Heritage In Flight
1351 Airport Rd.
Lincoln, IL. 62656
217-732-3333
Update thanks to Pat Carry
Note from the Webmaster: This is where I took my flight exam.
About 6 Aircraft
Museum of Science and Industry
57th St. & Lake Shore Drive
Chicago, Illinois 60637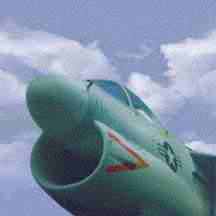 773-684-1414
Webmasters Note: This is one of the finest museums in the world. I'm not kidding. Inside they have a 727 mounted from the second floor which gives a real nice show of flight operations. Don't miss the Onmi-Max theater and the space center Also see the fantastic U-505 German Submarine from WW2. Allow yourself 2 days to see this one. I go here at least once per year.
http://www.msichicago.org/
About 13 Aircraft and Spacecraft, 1 Submarine, 1 Coal mine and a lot more
O'Hare Airport
Chicago IL.
O'Hare International Airport Terminal 2
Grumman F4F-3 12320 Painted As "Butch" O'Hare's Plane
Probably 12260 Crashed Lake Michigan 3-1-44 Recovered
1991. Airport Renamed to O'HARE For "Butch"
http://www.waymarking.com/waymarks/WM48ND
Info thanks to Gil Bliss
Updates thanks to Pat Carry
Single Aircraft Display
A-7 Corsair II books
A-7 Corsair II movies
A-7 Corsair II models
A-7s on the USS Kitty Hawk
Vintage Wings and Wheels
11619 Route 76
Poplar Grove, Illinois 61035
815-547-3115
http://www.thevintagemuseum.com/
Museum Listing Thanks to Pat Carry
About ? Aircraft and many old cars.
World Aerospace Museum
Visitors by appointment only.
217 885 3143
Quincy, Illinois
http://www.jet-warbirds.com
Museum Listing Thanks to Pat Carry
About 4 Aircraft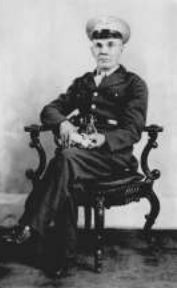 One man's Story
How Jacob Dyrek made his journey from Poland to the community of Pullman on the south side of Chicago. The hardships he and men like him endured.
by Lorri Timbs