Willow Run, B-24 Liberator Bomber Factory In WW2.
Willow Run:
Colossus of American Industry Page 7
When the U.S. joined Allied Forces in 1941,
My great grandfather, Henry Ford, and my grandfather, Edsel Ford, became leaders in National Defense efforts that turned Ford Motor Company vehicle production facilities into military manufacturing operations. With patriotism and enthusiasm as its driving forces, the Ford team designed and built in record time the Ford Willow Run Bomber Factory, the world's largest industrial plant at its time. As you read this book about Willow Run, you will learn about part of Ford Motor Company's proud National Defense history.
Edsel B. Ford II
Vice President, Ford Motor Company
President & Coo, Ford Motor Credit
The Back Cover
Willow Run: Colossus of American Industry.

Photo Scanned by C. Jeff Dyrek
Click Here to see the Script Release for
"Willow Run The Eighth Air Force WW2 Movie"
Willow Run.
From the Webmaster:
This is truly a great book, Mr. Kidder is an excellent writer who can keep your interest while giving you the real facts about building the B-24 Liberator at Willow Run.
It's incredible that these men could have built this great factory and produce the B-24 Liberator in such a short time. Mr. Kidder tells you how.
You will love this book.
C. Jeff Dyrek, webmaster
..
Click Here's Warren Benjamin Kidders New Book, The Mighty Eighth Air Force Click Here's the Movie Script for Willow Run
Order Willow Run, the Book.
To Order
Your Personal Autographed Copy, Send Check or Money Order to:

KFT Publishers,
3617 Christine Dr.
Lansing, MI. 48911

For Information Contact
Email: kidderfr@ATT.net Phone 517- 394-2849

Here's another Book Review about a 20 year old,
B-24 Pilot in WW2, Jessie Pettey.
An Article by the Webmaster

B-24 Liberator Movies B-24 Liberator Aviation Art B-24 Liberator Models B-24 Liberator Books

Memoirs of the Korean War. Captain Peterson shows pictures and talks about the experience that he had after fighting in both World War 2 and the Korean War. He flew the F4U Corsair in both of these wars.
A pictorial view by Captain Bernard W. Peterson
Exhibit Added 9-Dec-2000
Click Here's some letters from our readers:
Click here to see more letters from other military members and their families
12-9-2008
Hi Jeff,
Very glad to hear from you. You did a super job with the content and presentation of your website. How in the world did I miss the fact that you are in Bushnell?? I've been to your website several times and your data has helped me solve the mystery of the Jesse Pettey's 461, Sq #52 and 451 B-24G #42-78436 "Shady Lady" which went MIA at 1320hrs, 18 Dec 1944 near the center of the Nagykanizsa Oil Triangle in southwestern Hungary.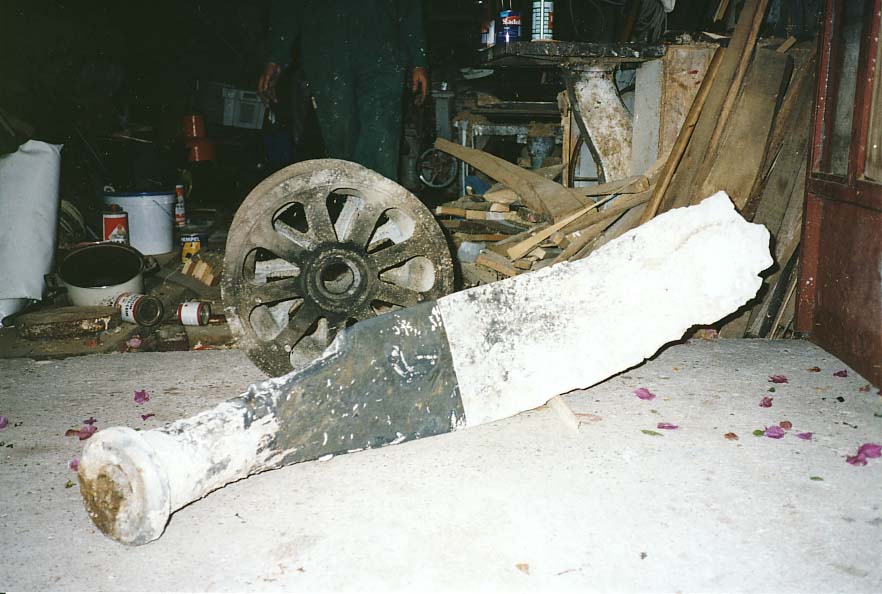 Have done research for a book on the Sunday 17 December 1944 mission flown by the 49th BW to Odertal, Germany (Kozle, Poland). The 485th BG on the return leg from this mission alleges that they had six B-24s damaged by SAMS at 1414hrs @ 12,000 feet @ 46-33N 16-30E. The "Shady Lady" went MIA in the same general area. The 2nd BG (B-17) recounts they were attacked by Rheintochter SAMS over Wiener Neustadt in late Dec 1944. I can send you links to a my blog on same. I've been fortunate to have 3 articles published in AIR CLASSICS. This spring I did an article on the 31 March 1931 TWA/Rockne crash for Randy Reynolds' TWA/Jack Frye website.
Currently, Gary Hyatt of the Davis-Monthan website has asked if I would be a guest editor and do the Fokker page for the website and Dave Powers of the PanAm LOGBOOK magazine desires that I do a piece on TWA.Do you follow the history of Camp Ellis? YES, I would love to have your insights and help for online publishing if I ever get the Odertal book done. I belong to the informal SPG (Same Page Gang) and we think we have found a prop blade and wheel off the 461st B-24J "Tulsamerican" lost off Hvar on 17 Dec 1944. Have attached a photo. Looking forward to your response.
Ciao.
John
8-15-2008
Hi Jeff-Just now whittled out some time to mail you with a little info ( for now ) gained from our Getty Family Reunion last weekend. I wrote you just before we left for Lake Pleasant, NY. I'll fill you in more later, but wanted to send two pix you and Mr. DeVillers might find interesting. Both in one .jpeg, 1st on top is my uncle, Capt. C.R. (Charles Robert) Getty on the right and Bombadier (Ernest Robert DeVillers) on the left. Bottom photo is, of course the G.K.II and GROUND CREW. C.R. is working on remembering their names. That's all for now, hope it adds to your quest. Brian Gough
9-5-01
Jeff, My Dad was one of the first " Bombagators " in the Army Air Corps in WWII . He received the distinguished Flying cross for leading a mission over Germany during the war in a B-24 Liberator Bomber. The name of the plane was Galloping Katie two . Dad was Ernest Robert DeVillers . The pilot was J. Paul Getty . If you can set me up in any search areas , it would be greatly appreciated. Dad wrote a mission letter for every mission he flew but destroyed them just a few years ago. I have two that weren't in his possession along with his graduation book from San Angelo Army Air Field in San Angelo, Texas . If any of what I have can be of use to you or others interested in this history, please contact me at Frank dd890@aol.com
Thanks Jeff
Frank DeVillers


Click Here for a list of WW2 Fighter Groups

Click Here to go to the YellowAirplane Online Museum




/WebSite/Book_Reviews/Warren_Benjamin_Kidder/WillowRun_PG7.html|53292"